Background
In 2000 Dr. José Francisco Salgado (then an astronomer at the Adler Planetarium in Chicago and an adjunct professor at Benedictine University) began to apply his skills in scientific illustration and photography to create astronomy-themed artwork that would "provoke curiosity and a sense of wonder about the Earth and the Universe". This evolved into a series of multidisciplinary projects where art is used as a vehicle to communicate science and to inspire people to learn about science on their own. The flagship project of this series has been the Science & Symphony films. This project began in 2006 as a collaboration with the Chicago Sinfonietta. It consists of live performances of classical music works accompanied by high-definition science films produced specifically for these works.
Formation of KV 265
Building on the overwhelming success of the first two films, Dr. Salgado, Anne Barlow, and Dr. Geza Gyuk, formed KV 265 in 2010. This non-profit organization, whose mission is the communication of science through art, has taken up the mantle and continued to expand on these performance and educational experiences. Through partnerships with symphony orchestras, chamber musicians, composers, artists, scientists, and educational institutions, KV 265 presents multidisciplinary works connecting disciplines including astronomy, photography, music, film, and storytelling.
These multimedia performances, lectures, and workshops pair engaging visuals of science with great music, to enhance the audience experience and to educate the public about the world and the Universe.
Staff
José Francisco Salgado, PhD
Executive Director and Co-Founder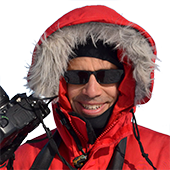 José Francisco Salgado is an Emmy-nominated astronomer (BS in Physics, Univ. of Puerto Rico; PhD in Astronomy, Univ. of Michigan), experimental photographer, visual artist, and public speaker who creates multimedia works that communicate science in engaging ways. As the Executive Director and co-founder of KV 265, a non-profit science and arts education organization, Dr. Salgado collaborates with orchestras, composers, and musicians to present films that provoke curiosity and a sense of wonder about the Earth and the Universe.
His Science & Symphony films have been presented in more than 254 concerts and 205 talks and have reached a combined audience of more than 474,000 people in concert halls, museums, and lecture halls spanning more than 100 cities in 21 countries. Some of the orchestras that have presented these works include the Chicago Symphony Orchestra, the Boston Pops, the San Francisco Symphony, New World Symphony, and the Orchestra Teatro Regio Torino. His first two films were named by the International Astronomical Union and UNESCO as Special Projects for the International Year of Astronomy (IYA2009). In 2012 his film Gustav Holst's The Planets was chosen for Ravinia Festival's One Score, One Chicago initiative. In 2014, his collaboration with composer Chris Theofanidis, "The Legend of the Northern Lights" was premiered with Grant Park Orchestra to critical acclaim in front of 32,000 people. In 2016, his short film Carol of the Lights was commissioned by Keith Lockhart and Boston Pops and presented 33 times to almost 75,000 people.
From 2006 until 2008 Salgado hosted "Nuestra Galaxia", a weekly astronomy news segment on Univision Chicago (WGBO) for which he received an Emmy nomination. Dr. Salgado also produces and presents short science films with musician/composer Tom Bailey (from British pop group Thompson Twins) as part of the audiovisual ensemble Bailey-Salgado Project, and with harp duo Beyond Pluck.
As an experimental photographer, Salgado has visited more than 30 scientific sites in places including the South Pole, the Atacama desert, the French Pyrenees, and the South African Karoo and has contributed visuals to documentaries produced for the History, Discovery, BBC, and National Geographic channels. As a public speaker, he has given presentations about science and art in all seven continents, including a presentation at the Amundsen-Scott South Pole Station.
Anne Barlow
PR & Marketing Director and Co-Founder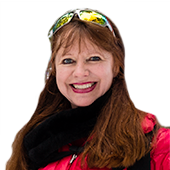 Ms. Anne Barlow co-founded KV 265 in 2010 with Dr. Salgado and Dr. Geza Gyuk. She has been instrumental in many of KV 265's Science & Symphony performances and associated educational programs. She was born in Toronto, Canada and has more than 20 years experience in marketing and public relations holding positions as Director in the Media Practice of Buron-Marsteller, and at Golin-Harris in Chicago working in corporate and crisis communications. Ms. Barlow has worked with a wide variety of clients including: Accenture, Michelin, Chrysler Corporation, McDonald's, Bayer Aspirin, Abbott Laboratories, Campbell's Soup, Energizer, First Alert, Florida Department of Citrus, Glaxo Wellcome, and Ortho McNeil. Prior to that, Ms. Barlow worked in government at the Department of Commerce, and worked as a liaison with the Governor's office for the State of Illinois, and as a classical musician.
Ms. Barlow holds a Masters in Fine Arts, and studied clarinet with Larry Combs, with principle clarinet of the Chicago Symphony Orchestra. She also serves on the Board of Directors of KV 265, Chicago Sinfonietta, the Northwestern Brain Institute Advisory Board, and the St. John's College President's Council.
Geza Gyuk
Co-Founder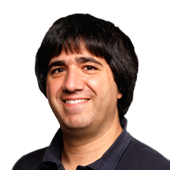 Geza Gyuk co-founded KV 265 in 2010 with Dr. Salgado and Anne Barlow. Dr. Gyuk works an Astronomer at the Adler Planetarium in Chicago, Illinois. He received his Bachelor of Science in Physics/ Mathematics from Brown University and went on to become an NSF Graduate Fellow, obtaining his Ph.D. in Physics at the University of Chicago in 1996. Dr. Gyuk's research work has focused on a broad range of activities including the effect of decaying neutrinos in primordial nucleosynthesis, exploration of the content and kinematics of the Galactic halo utilizing gravitational microlensing, searching for very old white dwarfs in the galactic halo, and the study of extra-solar planetary atmospheres. His current projects are directed to the characterization of Near Earth Asteroids and Very High-Energy gamma-ray astronomy. Dr. Gyuk is a member of the international VERITAS collaboration, which built and operates the world's most sensitive TeV gamma-ray observatory.
Dr. Gyuk's outreach and education interests have been similarly broad. At the Adler his efforts have included working with show production and exhibit teams, teaching continuing education classes, working with education staff on program development and interacting with the media. He is currently leading the Far Horizons program, which is building a community of amateurs, students and volunteers who design, build, and operate space exploration missions. Far Horizons allows these audiences, along with visitors, a chance to experience hands-on space exploration with high-altitude balloons and pico-satellites.
Mark SubbaRao, PhD
Educational Programs Developer
Mark SubbaRao was born in Charlotte North Carolina in 1968. He received his bachelors degree in engineering physics from Lehigh University and his Ph.D. from The John Hopkins University in astrophysics. His Ph.D. thesis concerned the characterization of the distribution and evolution of the luminosity of galaxies. After obtaining his degree he worked as a postdoctoral researcher at the University of Chicago on the Sloan Digital Sky Survey, a project to make the largest 3D map of the Universe. He was a developer of the survey's spectroscopic pipeline which measured classified and measured their distances to one million deep sky objects. He is an author of over 100 scientific publications.
In 2003 Dr. SubbaRao joined the staff of the Adler Planetarium, currently directing their Space Visualization Laboratory. He has led the development of major exhibition galleries such as "The Universe: A Walk Through Time and Space". He has also produced, written and directed a number of HD, stereoscopic videos as well as full dome planetarium shows. These include the feature planetarium shows Welcome to the Universe and Cosmic Wonder. His visualizations have been widely shown in print and television. Dr. SubbaRao chairs the International Planetarium Society's Task Force on Science and Data Visualization, and is a member of the Data Visualization Advisory Committee of the Research Computing Center at the University of Chicago. He chairs the Adler Planetarium's Internal Research Committee and is the Adler Planetarium's institutional representative on the Large Synoptic Survey Telescope project.
Donald Philip, PhD, MA, BSc, ArsD, BEd
Education Consultant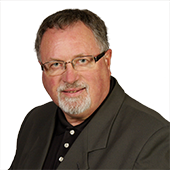 Dr. Philip has a PhD in science specializing in education technology and online learning from the University of Toronto. He also has degrees in music and science and has worked as a classical musician in the Toronto area. He taught chemistry and biology for the Toronto Board of Education before returning to academia.
Subsequent to obtaining his PhD, Dr. Philip was the Program Coordinator and Lecturer for the Science Education Minor program at the University of Toronto, Mississauga. He also worked in research for the Institute for Knowledge Innovation & Technology (IKIT), University of Toronto. His research involved the spread of ideas in both the live-class setting and in the online environment. He is currently an Adjunct Scientist with the iDAPT Centre for Rehabilitation Research at the Toronto Rehabilitation Institute, University Health Network, and an Education Consultant for KV 265.